We've had the pleasure of working with a fine group of clients to design creative and memorable visual communications products that unite form and function.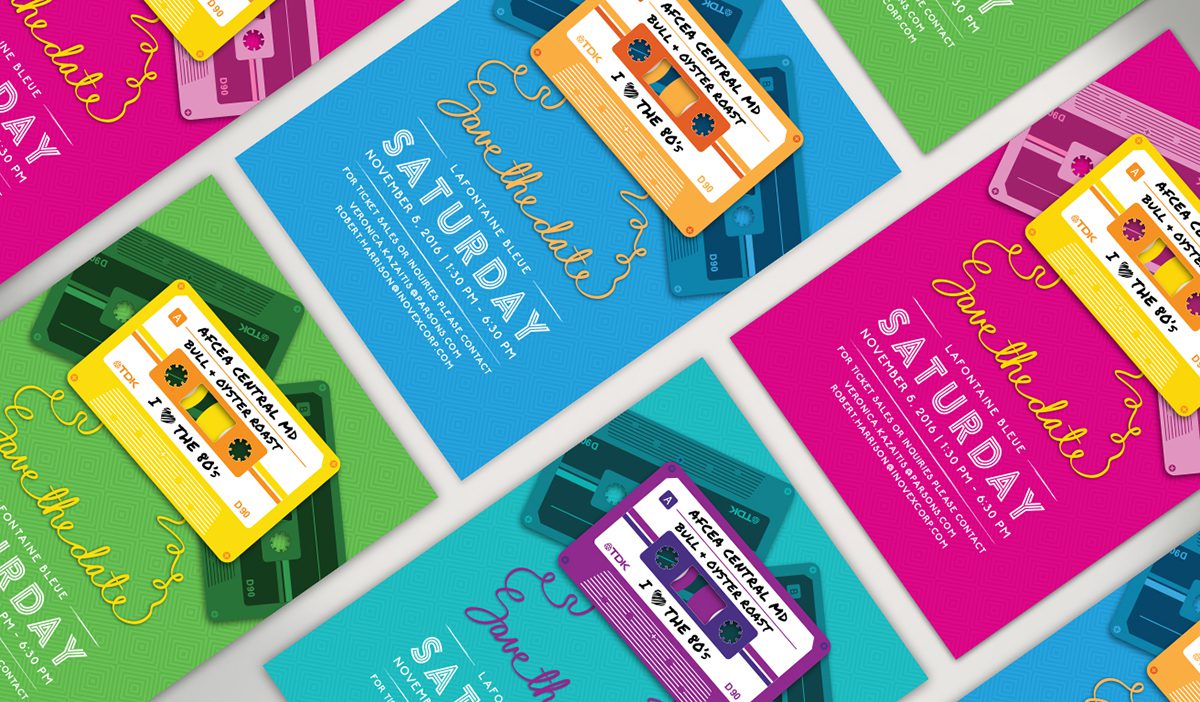 2016 Bull and Oyster Roast
Challenge
For the past four years, Eleven Peppers has helped the YAC (Young AFCEA Chapter) of AFCEA Central Maryland promote their annual Bull and Oyster Roast.. This event raises money to support their various educational programs and provide scholarships that help to develop the intelligence community leaders of today and tomorrow.
The theme for the 2016 Roast was the 80's, which we took and ran with, focusing the campaign around the ever-popular "I Love the 80's" parties. The emphasis on bright colors and bold font choices made it reminiscent of graphic design in that decade while the cassette tape adds a completely vintage feel.