We've had the pleasure of working with a fine group of clients to design creative and memorable visual communications products that unite form and function.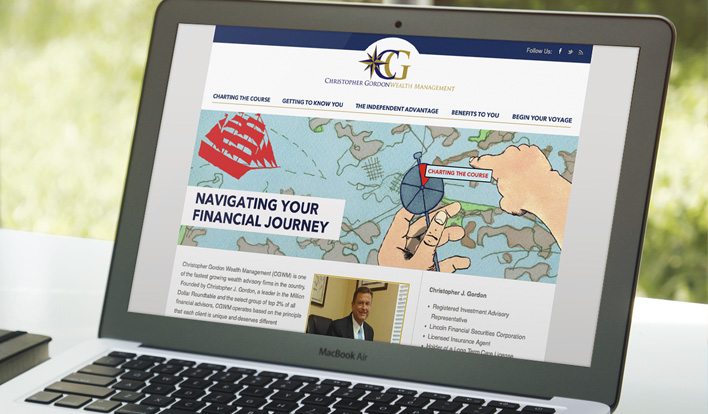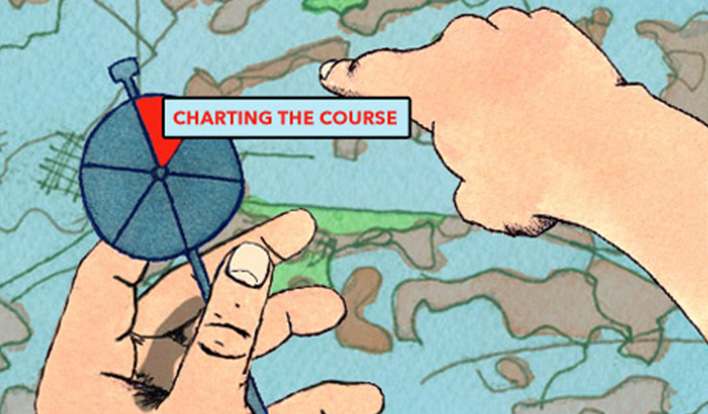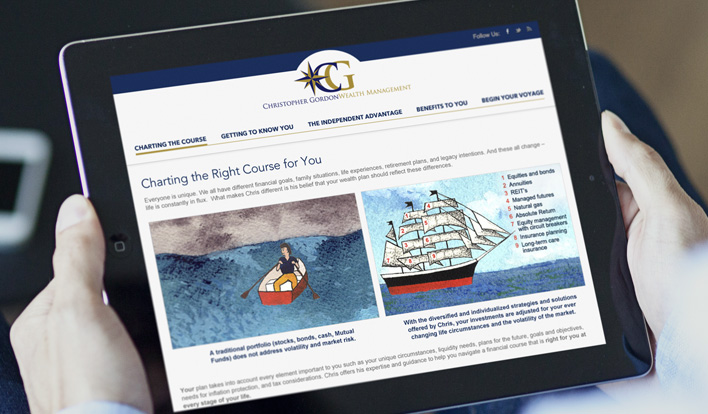 Chris Gordon Wealth Management
Challenge
Balancing a traditional maritime aesthetic synonymous with Annapolis commerce, complete with hand drawn elements to engage our client's audience on their website, was an intriguing request we answered. Each phase in assisting CGWM achieve its visual goals on a digital platform was tailored to the content it represented. No templates needed. No stock photography used. Leveraging the talents of creative and strategy leaders resulted in an engaging final product. Understanding that decisions aimed at promoting wealth are often unpredictable, a responsive website design that is easy to navigate and interpret on a mobile device, tablet, or laptop was critical.